Over the last several days I, along with his grandmother, have been watching with wonder Sebastian's developmental achievements. From day to day it is possible to witness the improvements in dexterity and control of his hands, experiences the wrath of his mood swings as his personality develops and he begins to better understand his world and as he learns that his actions have a direct effect on the world. It is a wonder of nature that an entire human being has it beginnings with just 2 cells and is able to develop from an seemingly boneless blob at birth to the joy that I am confronted with today and the many that are to come.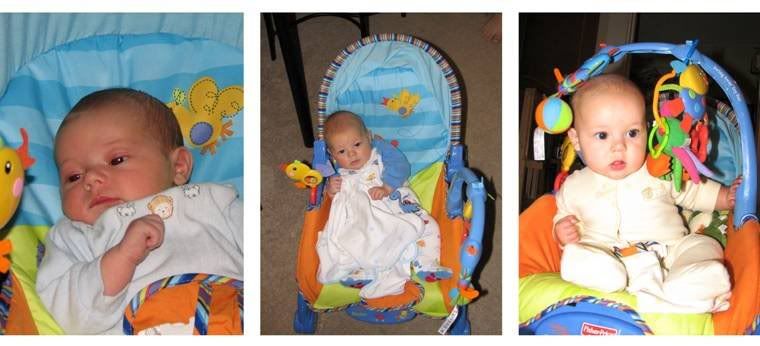 As if she was reading my mind, a friend (
Kate
) sent the above photographic study of Sebastian. The first picture is at 1 week old, the second picture is at 2 months and the final one is at about 5 1/2 months. It is amazing.